TMFL AFC Preview by I Peench

EAST
1. New England Patriots ( niuhuskie224 )
The returning AFC Champions have proven their valor over the past decade, establishing themselves as the class of this division. Though they have some turnover at offensive line positions, it's nothing niuhuskie, who is quite capable on the sticks, can't overcome. Let's be honest, you never bet against Tom Brady (unless it's against the Giants). The addition of Brandon Lloyd should give New England its first legitimate deep threat since Randy Moss. Jeff Demps should be a special teams stud, while Chandler Jones should immediately bolster a pass rush that was non-existent last season. No doubt that the AFC seems to run through New England, and it'll be interesting to see if huskie can live up to the expectations.
2. New York Jets ( SimFBallCritic )
Sim's advantage is that he is a Madden community event atendee, and has had his hands on the retail copy. Having played him several times in '12, I can tell you that he's got legitimate stick skills, and the Jets should be a good fit for a guy who loves to pound the rock. I think Shonne Greene fits his playstyle very well, as does that explosive defense that now features Quinton Coples, Yeremiah Bell, and Laron Landry. Sanchez is the wildcard here. If he can limit turnovers and find a reliable #2 target behind Santonio Holmes, the Jets could push the Pats for the division crown. I don't see the Jets making the playoffs until their QB situation stabilizes, but if anyone can win without a QB, it's sim.
3. Buffalo Bills ( Keller )
Keller and the Bills are the wildcard of this division. Despite what Coach Keller will tell you, there is talent to be had on this team, and it starts under center with Ryan Fitzpatrick. Though he doesn't have the strongest of arms, the veteran is accurate and savvy, and posted a 97.8 passer rating last season. After flying out of the gates to a 5-2 record, the Bills stumbled down the stretch. Fred Jackson, Stevie Johnson, and CJ Spiller are all explosive playmakers that should keep opposing defenses on their heels. Defensively, the acquisition of Mario Williams and Stephon Gilmore will make this unit imposing. I see the Bills finishing third in the division and just under .500
4. Miami Dolphins ( CoachRedd )
Let's be honest: the talent in South Beach starts and ends with Lauren Tannehill. CoachRedd has his work cut out for him with this roster, and it'll be interesting to see if he goes with Tanehill day 1. With no legitimate pass catchers outside of TE Tony Fasano, Tanehill (or whoever is playing QB) will be fighting an up-hill battle. Look for Reggie Bush, Lamar Miller, and a solid offensive line to establish an explosive running attack to compensate for the lack of wide receivers. Defensively, this team is pretty solid. Grabbing EJ Henderson in the offseason could prove prudent, as he really cements a good linebacking corps. I can't see this team finishing better than 4th in this division, but the pieces are there for Redd to build upon.
AFC NORTH
1. 1. Pittsburg Steelers ( PAgamer07 )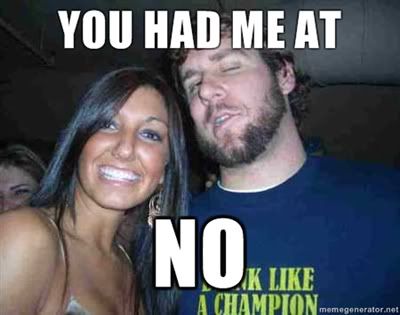 Right off the bat, Coach PAGamer has two things going for him: 1) He knows his team as well as anybody, and 2) The Steelers are loaded. These two factors, coupled with the fact that PA is no slouch on the sticks, make this a pretty safe pick. Big Ben will rely on a newly constructed running attack behind the very capable Isaac Redman, who is poised for a breakout season as Rashard Mendenhall continues to rehab from a torn ACL. The offensive line is stacked, as 4 out of 5 starters were former 1st or 2nd round draft picks. Rookies David Decastro and Mike Adams are perfect fits for Pittsburgh's smash mouth style of play.
On the defensive side of the ball, the Steelers have and seemingly always will be formidable. With pro bowlers like Troy Polamalu, James Harrison, and Lamaar Woodley leading this unit, it's safe to say Pittsburgh will be a tough team to score points against. A stingy defense and a much improved offensive line makes the Steelers the team to beat in the North.
2. Cincinnati Bengals ( Wick36 )
After a surprise playoff run in 2011, the Bengals look to Coach Wick to take them to the next level. Andy "noodle arm" Dalton lines up behind center, a weak armed QB who struggles to push the ball out past the outside the numbers. Last season, Dalton was just 19 of 49 with 5 interceptions on those outside throws, as the limited attempts shows the Bengals are well aware of his lack of arm strength. Acrobatic WR AJ Green and TE Jermaine Gersham look to be the go-to targets, and I believe former Rutgers star Mohammed Sanu will prove a valuable addition in the slot. Andrew Whitworth anchors a surprisingly good offensive line.
Defensively, the secondary is the glaring weakness for the Bengals. Though Domata Petko, Manny Lawson, and Rey Maluaga anchor an impressive front 7, Cincinatti will have to rely on the likes of Terrence Newman and Taylor Mays in the secondary, an obvious weakness. I think Wick puts this team into the playoffs again, as the Bengals clinch a wildcard birth for the second straight season.
3. Baltimore Ravens ( bawvu97 )
The window is closing in Charm City, so it Coach bawvu wants to make some noise, he'd better get to work quickly. Unfortunately, I just don't see it happening for bawvu this year, mainly because of some of the departures in the offseason on their normally fearsome defense. While Jarret Johnson alone wasn't too big of a setback, losing Johnson and Terrell Suggs (ACL injury) is just devastating. Courtney Upshaw and Sergio Kindle will have to step up, and big. Yes, they still have the likes of Ray Lewis, Haloti Ngata, and Ed Reed, but losing 2 starting outside linebackers will leave the Ravens without a steady pass rush.
Offensively, Joe Flacco has a big arm and continues to mature. Though not a pro bowl talent by any means, he can get the job done, particularly with the help of a steady rushing attack featuring Ray Rice and Bernard Pierce. Torrey Smith, Anquan Boldon, Ed Dickson, and Dennis Pitta should balance out that offense well behind a decent offensive line. I think the Ravens will be in a close battle for the second wildcard spot, but I just don't see it happening without Suggs to get after the QB.
4. Cleveland Browns ( Shaun Mason )
We all know Shaun likes to sandbag, but it's hard to imagine him not getting his "shit pushed in" with this roster, at least initially. On top of a suspect offensive line (save for Joe Thomas and Alex Mack), the Browns don't even have the best ginger QB in their division. Their terrible guard play will make it difficult for Trent Richardson to get going in his first year, irrespective of how much talent he may possess. At the WR position, Greg Little and Mohamed Massaquoi have done little to distinguish themselves, while Josh Cribbs seems like more of a gimmick at WR than legitimate weapon. Little and Massaquoi are possession receivers, so the drafting of the speedy Travis Benjamin makes a whole lot of sense.
Defensively, there's just not a whole lot to like outside of a few players like Joe Haden. Losing Phil Taylor to injury will prove significant. Cleveland finishes last in this division, mark it down. If TMFL '12 was any indication, Shaun will be shrewd and frugal with offseason acquisitions, and I would imagine that will make the Browns relevant at some point in the future.
AFC South
1. Houston Texans ( Jmustang1968 )
Despite the loss of Mario Williams, this team is still the most talented in the division. With an unbelievable 3-4 defense, and explosive playmakers on the offensive side of the ball, Mustang will win this division hands down. Mustang is a seasoned player, who proved last year he could dominate with Houston. I expect a whole lot of Arian Foster, setting up the playaction for Andrew Johnson and Joel Dressen. Whitney Merciles should assume Mario Williams starting spot, and look for Brian Cushing to anchor that defense from here on out. Losing two starting offensive linemen from last year is an issue, but it's nothing Mustang can't overcome. I've got the Texans who will play in a tough AFC South full of good users, winning 10 games and the division.
2. Tennessee Titans ( AzureEffect )
Azure is another community event atendee who has the benefit of a few extra weeks practice. That practice coupled with the fact that he is a very solid player, leads me to believe he will finish 2nd in a hotly contested AFC South (the second best TMFL division to the NFC Beast). Jake Locker will prove to be the determining factor this season, as he continues to try to develop into a steady NFL starting QB. Chris Johnson, I fear, will be a bit of a shell of himself this year. Not only has his production (and ratings) dropped, but I can't help but think the Infinity Engine won't be kind to smaller scat backs like CJ.
Kenny Britt, Nate Washington, Kendall Wright tight end Jared Cook give Locker (or Hasselbeck should he win the job) tons of weapons, and the Titans also have a very sound offensive line behind David Stewart and Michael Roos. The Titans defense is solid as well, and for Coach Azure it starts with Jurrell Casey, who Azure will likely user. There are a number of good players on this defense, but one would think the loss of Cortland Finnegan will hurt. I've got Azure getting beaten up by this division, and finishing just shy of a wild card birth.
3. Jacksonville Jaguars ( LSUTRUTH )
Coach LSU had a great deal of success last year with the Dolphins, but he now assumes a team in even worse shape. While his stick skills will compensate to a degree, this division is just too tough for him to finish in the top half of. MJD will be called upon to be the engine of this offense, and I'd imagine LSU will find creative ways to get him the ball in space. The offensive line is solid, but has a few holes on the interior that will need to be addressed. The biggest obstacle for LSU will be maintaining unpredictability and balance on offense, as there are no vertical threats outside of Justin Blackmon.
The defense is the bright spot here for LSU, as he returns the #6 overall defense from last season. They are very stout at the run, featuring two great run stuffing DTs and a franchise MLB in Paul Posluszny. Even with Rashean Mathis back, CB is a liability here. Aaron Ross is simply incapable of being an NFL #2. Again, I have LSU finishing in the bottom half of this division, but I think he can build on this solid defense and become a force in a few seasons.
4. Indianapolis Colts ( NDCOLTS1979 )
What's to say about the Colts that hasn't already been talked about to death? They gutted their roster this offseason, particularly on offense, and made way for rising superstar Andrew Luck. We know NDColts is very good at running the rock, but he doesn't have the RBs nor the offensive line to do it. Luck will have to do it on his own this year, as he's got very little to work with on offense. Hopefully, Coach NDColts can avoid a David Carr-esque situation where Luck takes a beating behind a mediocre offensive line. Despite having a pair of excellent pass rushers in Mathis and Freeney, the defense overall is pretty weak. The secondary especially will be exposed year one, as I expect Coach NDColts to have a frustrating start to his TMFL career and finish last in the division.
AFC West
1.Kansas City Chiefs ( bjbdahitman )
Coach bjb won the last two TMFL Super Bowls in 12, one against yours truly. He plays sound defense and really knows how to run the ball. The tandem of Jamaal Charles and Peyton Hillis has to be one Coach bjb is salivating at. It gives him a tremendous thunder and lightning duo, and one he'll get every bit out of. Matt Cassel won't set the world on fire, but rest assured he'll manage games and make plays with Dwayne Bowe, Tony Meaki, and Jonathon Baldwin. The additions of Eric Winston and Jeff Allen to the offensive line again just play well into the hands of Coach bjb and his style of play. Defensively, the Chiefs have a pretty solid crop of cornerbacks to compliment Eric Berry at SS. The front seven has a few holes, but Tamba Hali and Derrick Johnson are difference makers. If Donatari Poe can live up to the hype, and Justin Houston can develop at OLB, this unit will be very strong. The Chiefs will run away with the AFC West, and finish as the AFC's top seed for the playoffs.
2.Denver Broncos ( Danthraxxx )
If Tim Tebow can lead the Broncos to the playoffs, just imagine what Peyton Manning might be able to pull off. For Coach Danthraxxx, it all starts with his defense. Having played Dan a number of times, I can say that he plays very well when he has a good defense. With Champ Bailey, Tracy Porter, and Omar Miller at CB, look for the Broncos to have a large number of interceptions. Von Miller and Elvis Dummerville are elite pass rushers, and DJ Williams will hold it down at MLB.
Offensively, the addition of Peyton Manning changes this offense entirely. Though Demariyus Thomas and Erick Decker are far from stellar, their game should be elevated with the addition of Manning. Knowshown Moreno, a former 12th overall pick out of Georgia, still looks to emerge as an every down back. He will most likely split carries with Willis McGahee until he can develop a bit more. Though Manning will be huge for Coach Dan, I just don't see this fit making sense quite yet. All the pieces just haven't developed enough around him to make a playoff push. I see Denver finishing second in the division and just missing out on the playoffs. If Dan can keep Peyton around for a few years, I have no doubt they'll take that next step into the post season.
3. San Diego Chargers ( Cheez )
There are two certainties in life: Charger's TV blackouts and Cheez's refusal to throw the ball. For that reason, I feel as though the Chargers just aren't tailored to Coach Cheez's style, and it will take some time transitioning into more of a power run based attack. Despite Phillip Rivers losing his top target in Vincent Jackson, the Chargers brought in Robert Meachem to go along with Antonio Gates and Malcom Floyd. Again, this is not Cheez's forte, so Ryan Matthews will be the key player here offensively. Matthews has shown flashes throughout his young career, but he really needs to stay healthy for a full season in order to continue to develop. I would imagine Cheez will allocate quite a number of XP points towards his progression, as well as his offensive line, which is in shambles. Losing T Marcus McNeil and G Kris Dielman to retirement will really hurt Cheez's ability to run the ball.
As we shift focus to the other side of the ball, things aren't looking much better for San Diego. It's been a unit that has really failed to find an identity over the past few years, and has really held back an otherwise good offense. The addition of Jarrett Johnson and Melvin Ingram should revitalize this unit to some extent, but Antoine Cason and Quentin Jammer will have to bounce back after disappointing seasons in 2011. I have Coach Cheez and the Chargers falling to third in the division, as they fight to finish with a .500 record.
4. Oakland Raiders ( Big Suge Knight )
Unlike most of the guys I've covered, I've never played Coach Suge. To be fair, this assessment is based on talent and talent alone. Carson Palmer proved a very poor decision last year, and it'll be interesting to see how he can develop in year 2 with Oakland. A lot of Suge's success will hinge on Darren McFadden, whose combination of speed and size should be absolutely lethal with the new engine. WR Denarius Moore is the most interesting offensive piece Suge has at his disposal, as I think he can really emerge as a true #1 WR and lead a unit full of speedsters in Jacoby Ford and Darius Heyward-Bey. I really like Oakland's offensive line, as Jared Veldheer and center Stefen Wisniewski are promising young players that fill out an otherwise solid unit.
Defensively, the Raiders have a few gaping holes that will be exposed year one. They lack anything resembling an NFL starting CB, and their LB unit is full of 1st round disappointments (Aaron Curry and Rolando McClain). Though they have very strong defensive tackles in Tommy Kelly and Richard Seymor, the Raiders lack any truly explosive pass rusher. The safety position will offset the issue at CB to some degree, as Tyvon Branch, Michael Huff, and Mike Mitchell are all very talented. I can't see Suge doing any better than 3rd with this roster, and I project him to finish last. If he can keep DMac healthy for a full season, he could surprise a few people. I just don't see that happening.
Playoff seeds:
1. Kansas City
2. New England
3. Houston
4. Pittsburgh
5. Tennessee
6. Cincinnati
AFC Champions: In a shocker, Cincinnati catches fire at the right time and makes a run. Sorry Wick36, I like to put pressure on guys I don't like 
. Just kidding, I don't dislike you. But seriously, I like to do that.
AFC Offensive POTY: Maurice Jones Drew, Jacksonville
AFC Defensive POTY: Brian Cushing, Houston
AFC Offensive ROTY: Trent Richardson, Cleveland
AFC Defensive ROTY: Stephon Gilmore, Buffalo